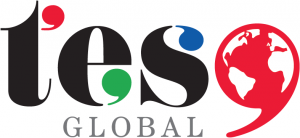 Having re-designed the UI for MailOnline's content publishing systems (currently producing close to 1,000 stories daily), my work there is now done.
I've always been interested in how organisations work, and it was a great experience doing UX at the world's biggest news site. I worked daily with journalists and editors of all kinds to understand how they did their jobs and what they needed to achieve. And with "programmer anarchy" in place, I had to persuade everyone on the development team why they should listen to me. That certainly concentrates the mind, and made my mind better for it.
My next assignment is with TES Global. It's publishing of a sort, but of a much more varied type. There's news, but also jobs, teacher training, a large UGC project, wikispaces, and Times Higher Education, to name a few of their main properties. There's B2B and B2C, and teachers and teaching are going through some huge changes. TES is right in the centre of that on both sides of the Atlantic, and with a eye on APAC too.
I thought a lot about where I should go after MailOnline – never completely ruling out a return to competitive figure skating.  But I'm not as graceful as I was when I was 25, so I'm accepting another challenge from the world of user experience design.